Cookies for Wells and Livestock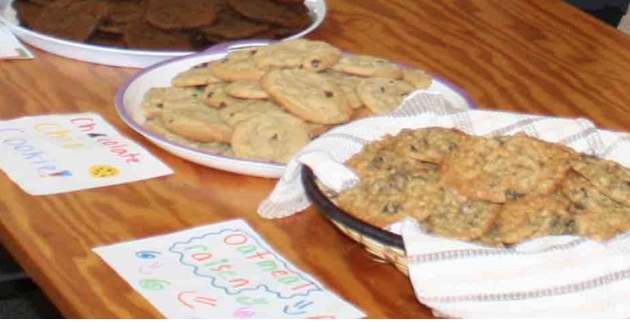 by Rochelle Drudge
The Covenant Connection Middler class is studying the book of Acts and the book of Psalms this year.  In Acts we read about how the early church shared everything they had with each other.  When we compared that to how we live, we realized there is a big difference.  But we thought that even though we don't share like the early church, we still can share.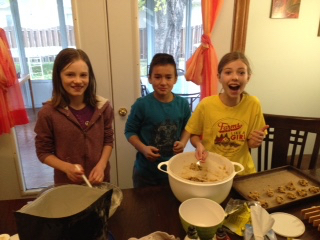 Out of this discussion came the idea to do a fundraising event to raise money to share with people through the MCC Christmas Giving Projects.  We chose to support well digging and livestock projects.  We let the church know we would be serving cookies/coffee/juice after church on Sunday, Oct. 23 for donations towards these projects.  The Friday before we baked three varieties of cookies together.
The sale was a big success – thanks to our generous Covenant family.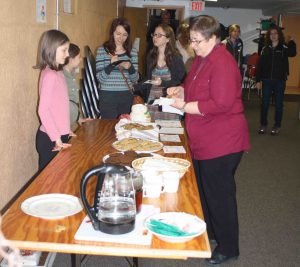 We raised over twice as much as we had hoped for – $550 – and enjoyed the time serving the church and eating (too many) cookies together!